The Audio Store proudly features high end stereo components, home theater systems, home automation systems, and outdoor landscape speakers and lighting from top companies like Paradigm, Focal, Marantz, Musical Fidelity, Krell, Naim Audio, KEF, Coastal Source, Anthem, NAD, Clearaudio, Parasound, Barco, ELAN, Vantage, Sonance, Bluesound, Sonos and many other fine companies.
Consultation, Design & Custom Installation
Custom Installation & Home Automation
The Audio Store has everything you need to create the ultimate home entertainment experience. Our retail showroom is open 5 days a week (by appointment only) and our warm and knowledgeable staff is happy to assist in any way. The Audio Store offers full installation services. We can deliver, set-up and program your new purchase, if desired. Building a new home or creating a new media room in your house? Are you adding a pool or patio? Include us during the planning stage and we'll make sure you get exactly what you want.
We can give you the benefit more than 45 years of experience in stereo/hi-fi components, home theater room design, home automation and custom installations – everything from turntables and headphones to home theater receivers, invisible, in-wall speakers, video projectors and home automation systems. We'll work closely with you and your designer or architect to meet your needs and achieve the room of your dreams. Let's get started.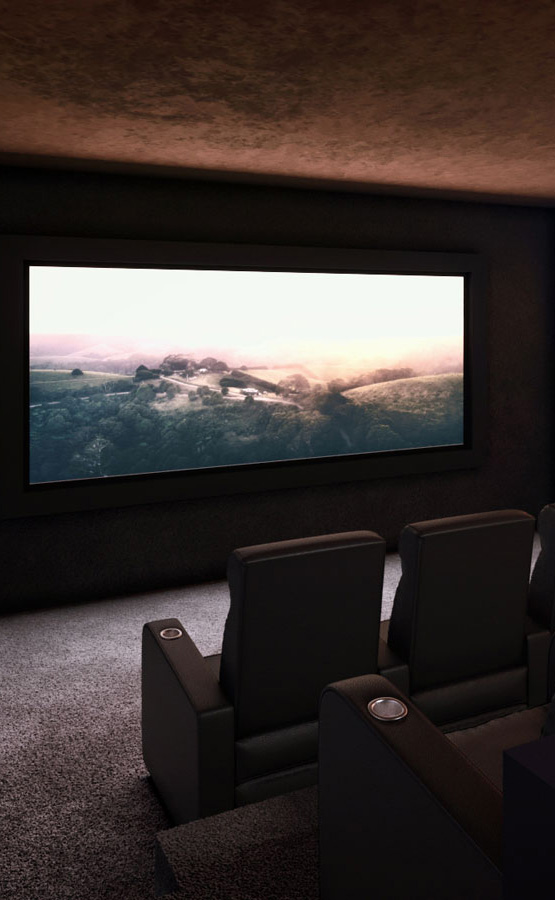 Custom Home Theater Design & Installation
Experience one of Connecticut's best dedicated home theater rooms complete 
with a Barco Cinemascope state-of-the-art video projector, Stuart 2:35 wide screen with high-performance Meridian speakers.
Home Theater Design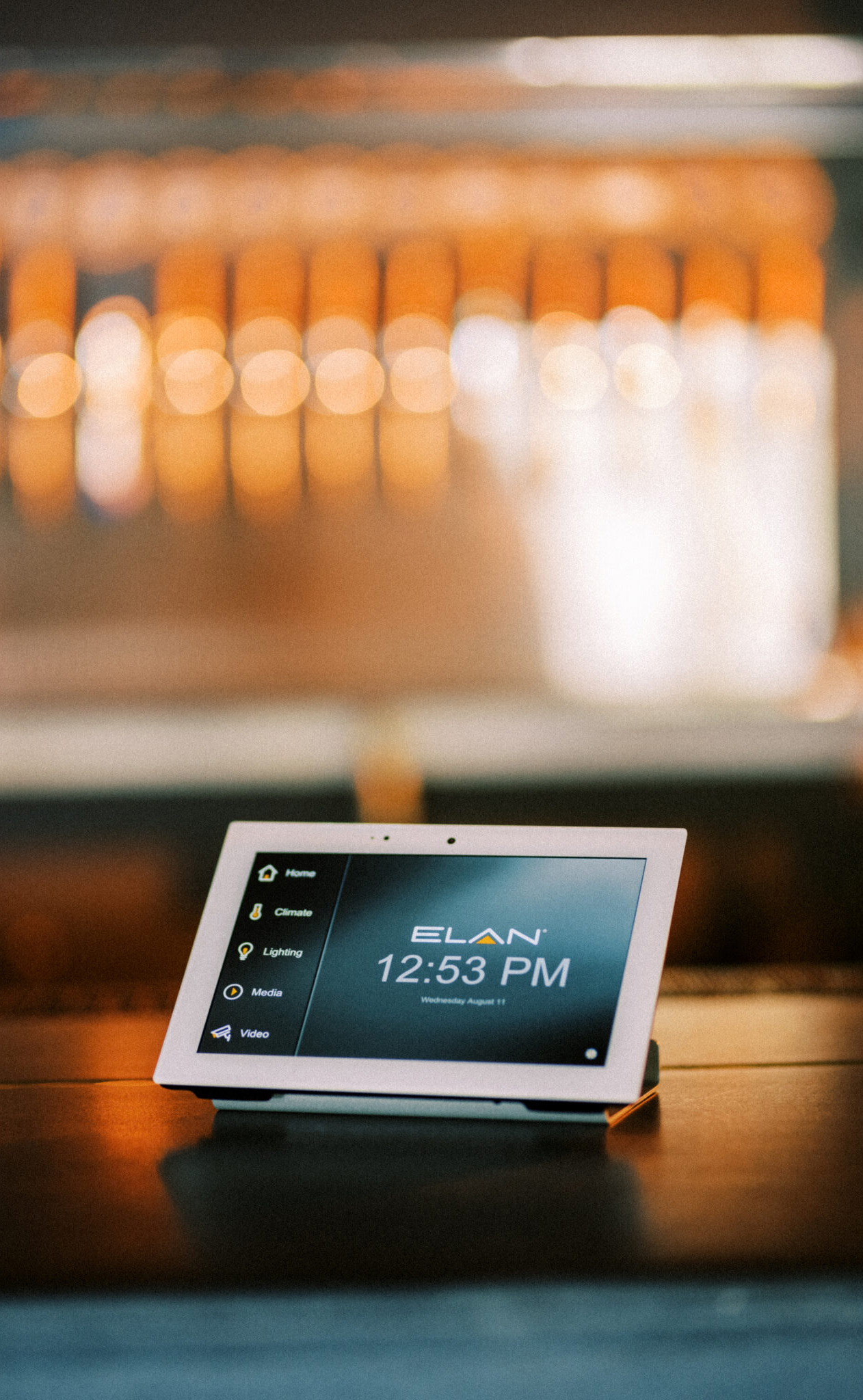 Smart Home Automation Systems
Control your house with elegantly simple Vantage or ELAN touch panels, smartphone and tablets. Control your lighting, HVAC, security cameras, Legrand drapes, door locks and stream your favorite music!
Smart Home Automation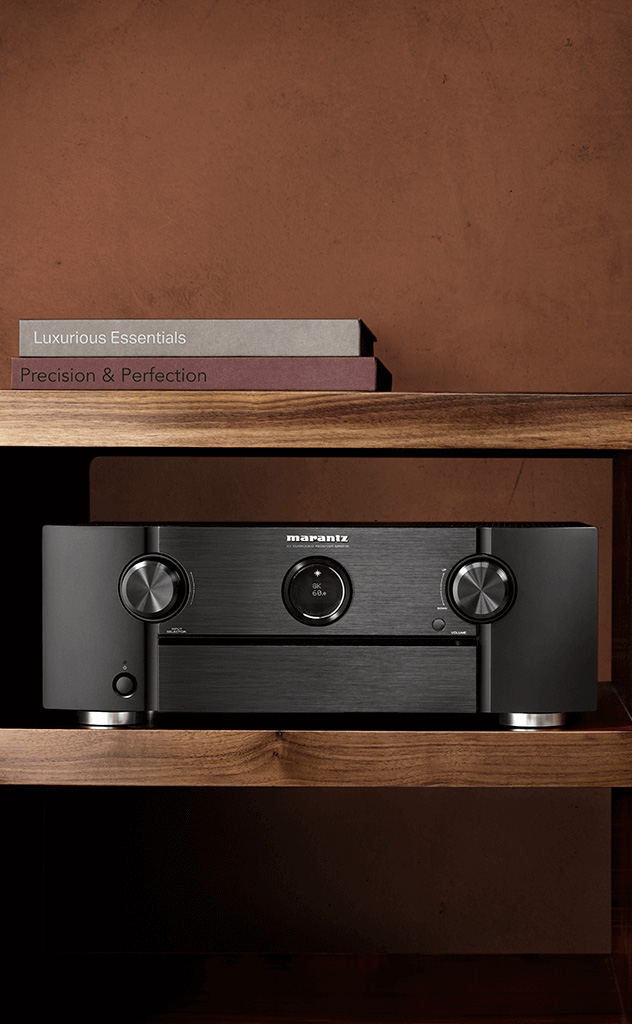 Audio/Video Components
Immerse yourself in a superb home theater surround system with a Marantz Atmos 7.2.4 surround sound receiver, Sony 4K OLED TV and 
11 Paradigm loudspeakers plus subwoofers. For the stereo fan, how about a 2-channel stereo system featuring an Anthem integrated amplifier, Naim streaming player, and a pair of Focal or KEF loudspeakers? Why not some headphones from Grado or Focal? Support it all on a dedicated wi-fi network from Ruckus and you're in business. Not sure where to start? Contact us today to set up an appointment.
Contact Us
Hear your favorite songs like never before.
With a combined expertise of more than 80 years, the experts at The Audio Store are here to help. Give us a call to set up your appointment. Come down, listen to the music that YOU like! There really is nothing like hearing your favorite album on a high-end system.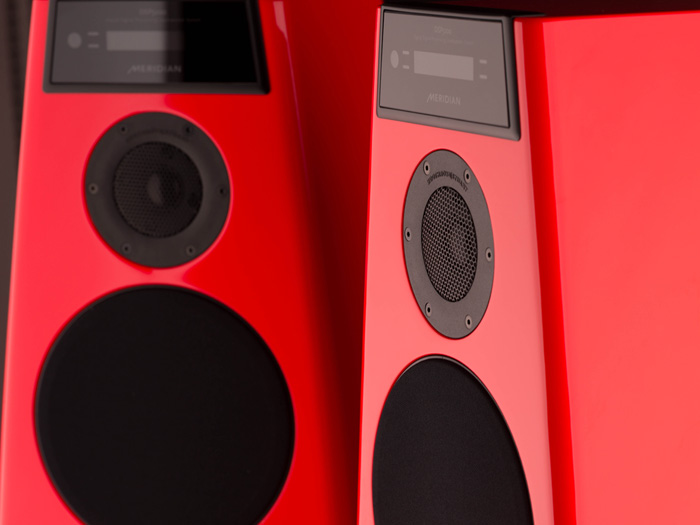 We are always looking to the future, and are always looking for forward-looking vendors who anticipate their clients future desires and needs. The smart house will only get smarter. The Audio Store is determined to stay smart and get smarter along with it.
We make it easy.
Get in touch with us today.