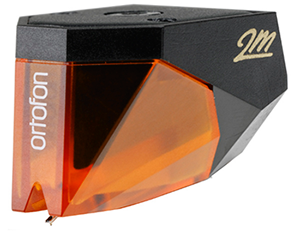 Ortofon is the world's leading specialist and a developer of acclaimed HiFi phono cartridges, tonearms and high-end audio cables. Our products provide the most faithful and correct reproduction of analog recorded sound. Ortofon DJ cartridges, styli and headphones are applauded by DJs, musicians and discerning listeners alike. Delivering highly accurate sound reproduction, Ortofon Concorde and OM cartridges are the DJ community's favorite choice.
The Ortofon 2M2M are designed for precise and accurate retrieval of the information in the record groove. Their philosophy is to play the record sound as accurate as possible, without coloring the sound. They have optimized the design for ease of mounting the cartridge, weight and size to fit the most common turntables at the market today. The 2M Bronze features a nude Fine Line diamond stylus, which is particularly suited for demanding applications. The slim profile of the Fine Line stylus will track even the highest frequency information, making it a must for discerning listeners. Additionally, its larger footprint ensures reduced distortion and record wear.
Clear, accurate and balanced analog reproduction
For nearly 30 years SUMIKO have provided the finest array of phono cartridges to discriminating analog enthusiasts around the world. The long list of iconic models produced or imported by SUMIKO reads like a "who's who" of analog audios illustrious past.
Designed for exceedingly low noise levels, wide dynamic range and the highest possilbe fidelity in its price class, Blackbird is destined to become an analog classic. Each cartridge is assembled using time honored, labor intensive techniques, hand calibrated and critically auditioned to meet the most rigorous standards of consistancy. The main advantage of high output moving coil cartridges is the elimination of any additional gain stages, resulting in an overall reduction of the noise floor. With 2.5mV directly driving a standard 47k Ohm RIAA phono stage, the best possible signal to noise ratio is realized. Nothing but music emerges from your most treasured recordings.
For moe information visit the Sumiko website.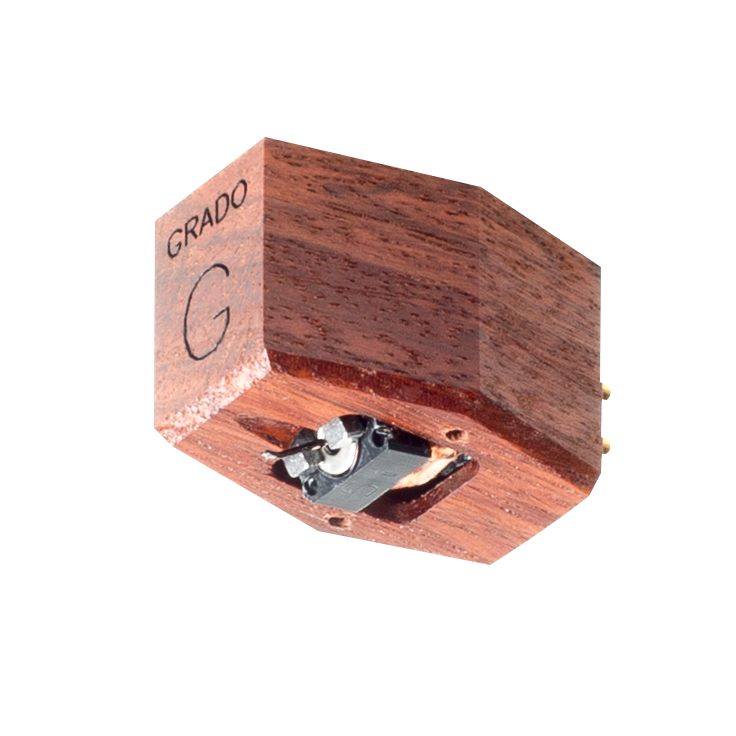 Grado Labs is a Brooklyn based company that hand makes headphones and cartridges. Family run since 1953, Grado has seen three generations: Joseph, John, and Jonathan. Grado Labs was founded by Joseph Grado in 1953 in Brooklyn. Over the past 61 years, Grado has become famous for their remarkable headphone and phono cartridge designs. Grado, one of the oldest family owned companies in audio industry, has been one of the leaders in design engineering for the high-end audio and recording industries. Grado is famous for its remarkable headphone and phono cartridge designs. Grado products have been acclaimed best value in their price category from publications around the world. At Grado, their goal is to continually improve on the reputation they have spent over 60 years creating. The music is the most important element, and with the products they produce, your feet will be tapping and your head will be bobbing.
The Statement Series of wooden cartridges are a fixed coil design, hand-crafted at Grado Labs in Brooklyn. An intricate procedure of curing is done between production steps to achieve optimal sonic quality. This series generator/stylus module is not replaceable allowing a one-piece magnetic circuit and a reduction of chassis resonances. The Statement Series utilizes manufacturing and assembly techniques of fantastic accuracy and precision, and the result is virtual perfection.