Details
Chorus 726 V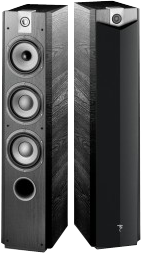 These floorstanding loudspeakers are the accessible high-end loudspeaker incarnate. Very technically advanced, with a 3-way design that marries exceptional definition of the medium with the power of the two 6-1/2"(16.5cm) woofers.
Chorus 714 V
The smallest of the Chorus V floorstanders, these beauties exhibit a fine form with a minimal footprint. Elaborate yet balanced, the Chorus 714 V benefits from two 5.5" (14cm) woofers in a 2-and-a-half way configuration to deliver solid bass. Ideal for rooms of 15 to 25m2.
Chorus 705 V
The Chorus 705 V is the ideal bookshelf loudspeaker for installation in rooms of modest dimensions (approximately 15m2). With a responsive and lively bass, it represents the foundations of a great system, especially when paired with the SW 700 V subwoofer.
Chorus CC 700 V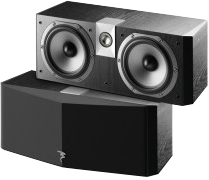 The Chorus CC 700 V is a center channel loudspeaker that has been phase-optimized to offer an optimal directionality. Its qualities of dynamics, linearity and timbre are equally in phase with the ensemble of the Chorus 700 V line to maintain an excellent sonic coherence.
More details, photos, and specs for all of these models are available at focal.com
Details
Bel Canto Design, a US-based manufacturer of fine audio electronic components, has been added to the line-up here at The Audio Store. Needless to say, we're very pleased to be an authorized dealer of Bel Canto. As an industry leader of innovative audio systems focused on the importance of digital to analog converters, amplifiers and source components, it's a perfect fit for us – and you. Visit the Bel Canto website for more information and a complete product line up.
Here's what we have in-store: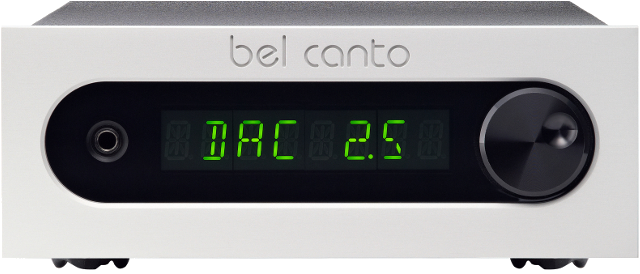 The DAC2.5 converts your digital media into music for the most direct connection to your amplifier. It provides full system control and is loaded with features including an analog input. This allows you to experience your music through the convenience of a single component, eliminating the need for a preamplifier.
uLink Asynchronous USB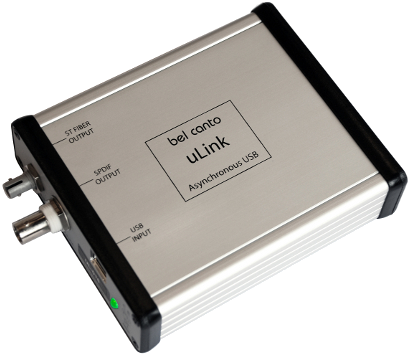 A huge number of audiophiles use computers as a primary music source and want the beyond-CD sound they're capable of. Bel Canto makes it happen with three new Asynchronous USB Link Converters, including the uLink. This new USB Link Converter isolates the music signal from the harsh, noisy electrical environments of computers and music servers.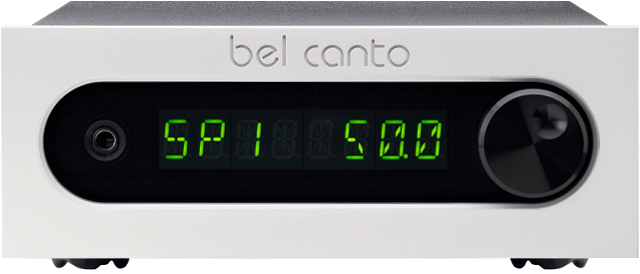 The C7R DAC Integrated Amplifier powers it all, digital, analog, computer, Phono MM and analog FM Tuner all in one cool running compact component. The C7R is built on the convenience of one component connecting your analog and digital source material, providing an uncompromised audio experience. The most complete integrated amplifier, Low jitter, low noise and power isolation delivers startling dynamics in your music.
The REF500S provides high power in a compact stereo chassis. It delivers 121dB dynamic range and 200 watts into 8 ohms, doubling to 400 watts into 4 ohms. The combination of fully-regulated switch-mode power supplies and analog control circuitry brings great dynamic expression to your music.